Collaborating with Students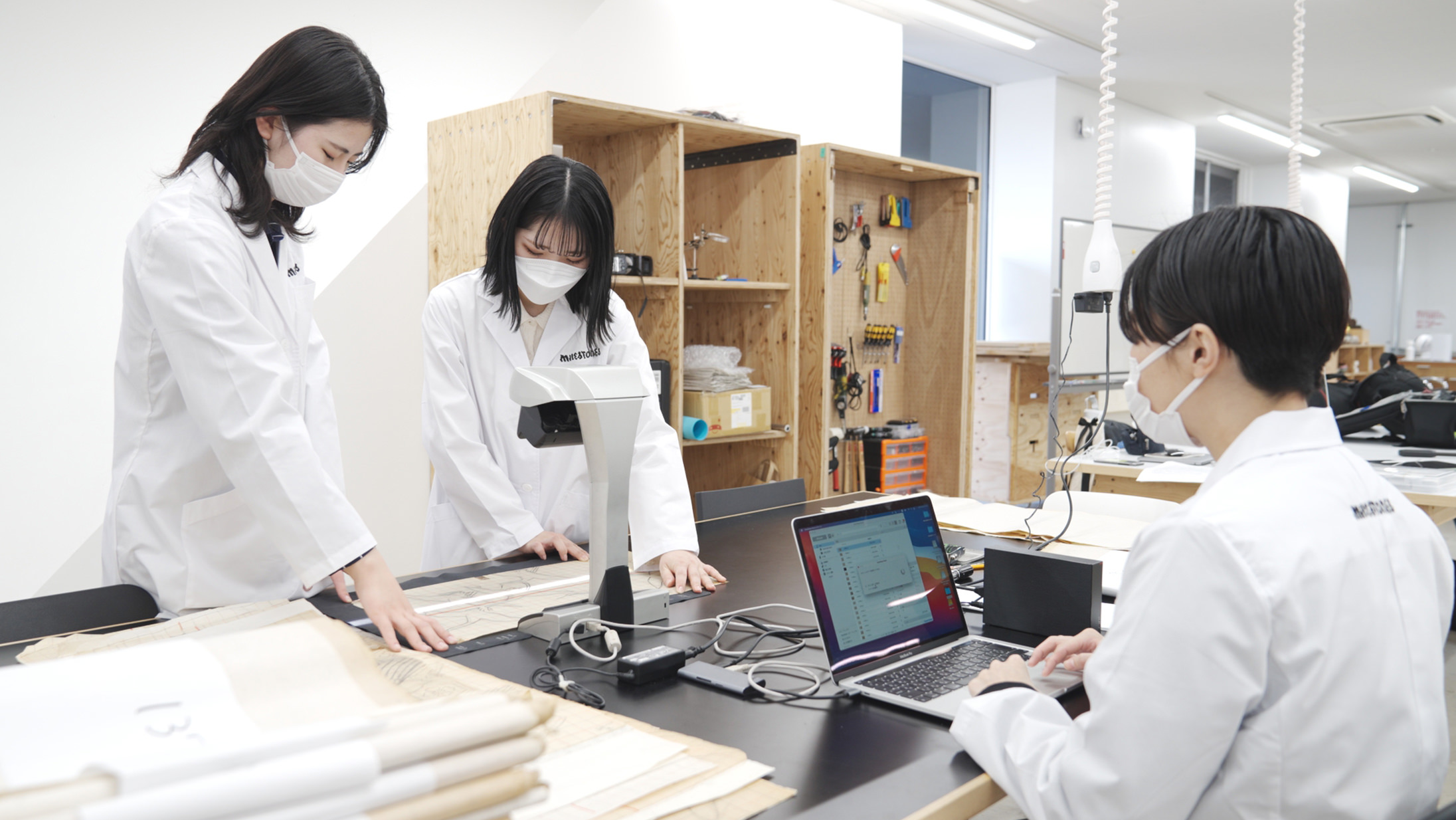 There are over 20,000 pieces of hand-drawn obi designs HOSOO came to possess as we continue with our initiative of preserving the kimono culture. In Milestones Project, we scan these designs at high resolution, digitally archive them, and develop them into various forms based on students' fresh perspectives. Since 2014, we have been working with Kyoto University of the Arts (formerly Kyoto University of Art and Design) as an industry-university cooperation project.
Typically, obi designs are first drawn in lines and then colored. Traditionally, colored designs were discarded in each era, and only the designs in lines were passed down to later generations. Because colors represent a specific time, only colorless designs were preserved to leave room for the creativity of future-generation craftsmen.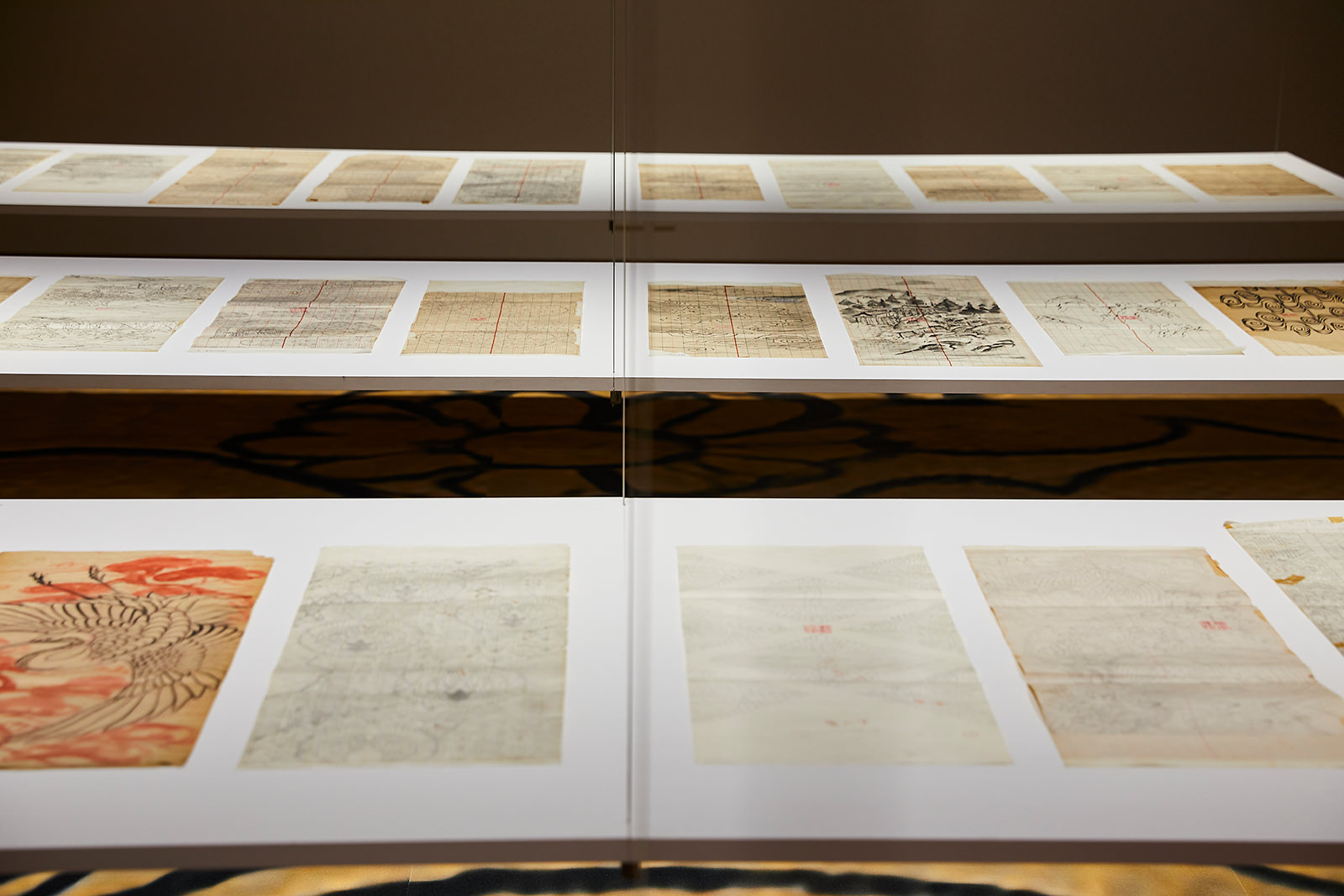 Our project carries on this spirit to breathe life into the preserved designs with the sensitivity of the new era and bring forth new kogeis. With students taking the lead, we are conducting activities that link the past heritage to the future, such as holding special exhibitions at museums in Japan and overseas, as well as developing products in collaboration with other people and organizations.