Collaborating with Overseas Creators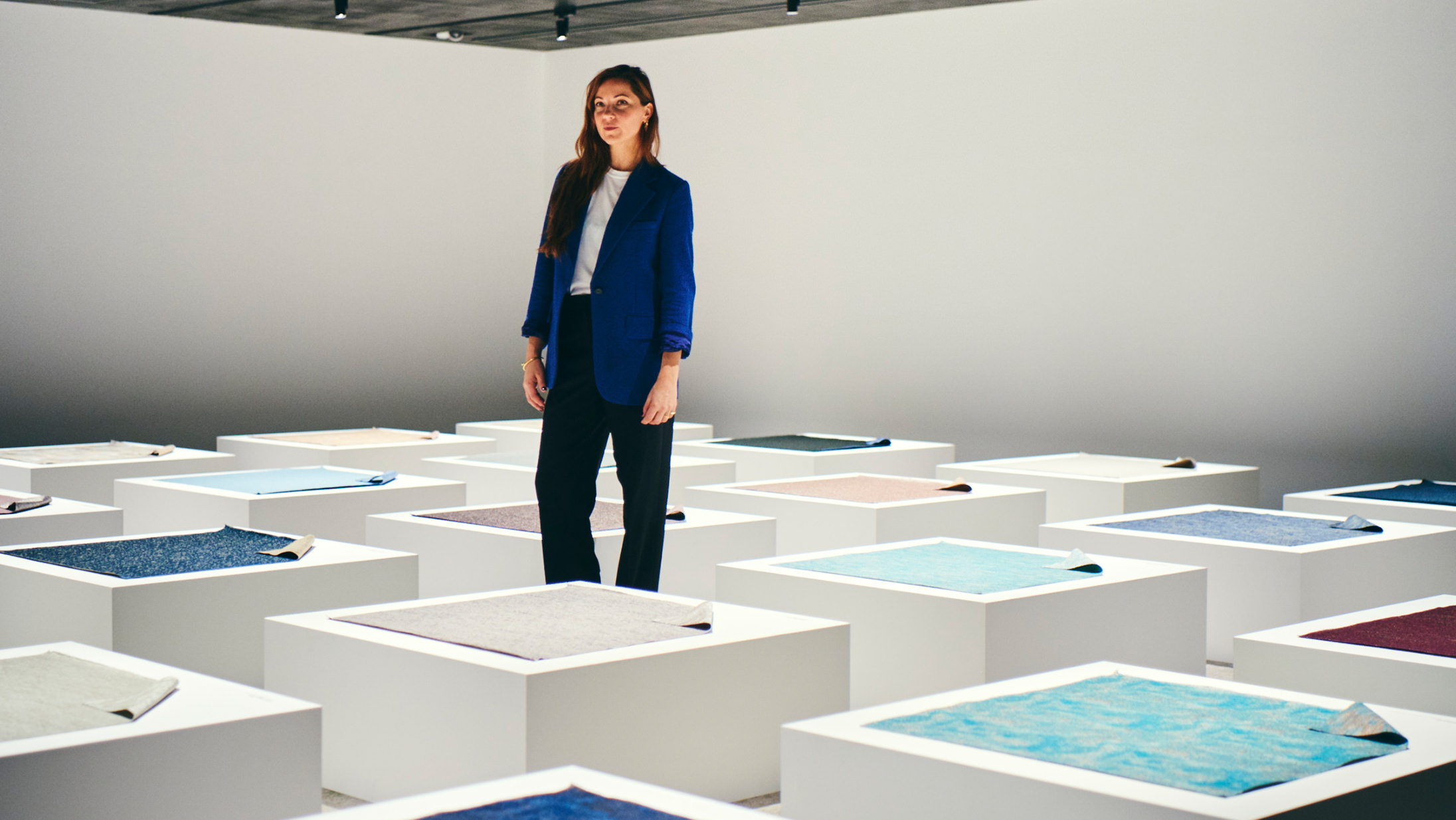 We collaborate with a diverse range of creators regardless of their nationality, cultural background, language, and sex. For our 2018 collection, we invited a Netherland designer, Ms. Mae Engelgeer, to Japan and conducted a collaboration project. During the two-year project, Ms. Engelgeer spent two months in Japan. Of the two months, she spent a month in Kyoto, where she had a close dialogue with craftsmen and created textiles on the theme of color.
Nishijin textile is a yarn-dyed, figured textile. Ms. Engelgeer is a designer superbly skilled with color. By creating a scheme composed of about 50 different colors, we introduced her sense of color to Nishijin textile. We combined it with craftsmen's techniques and developed a collection full of rich, unprecedented colors and textures.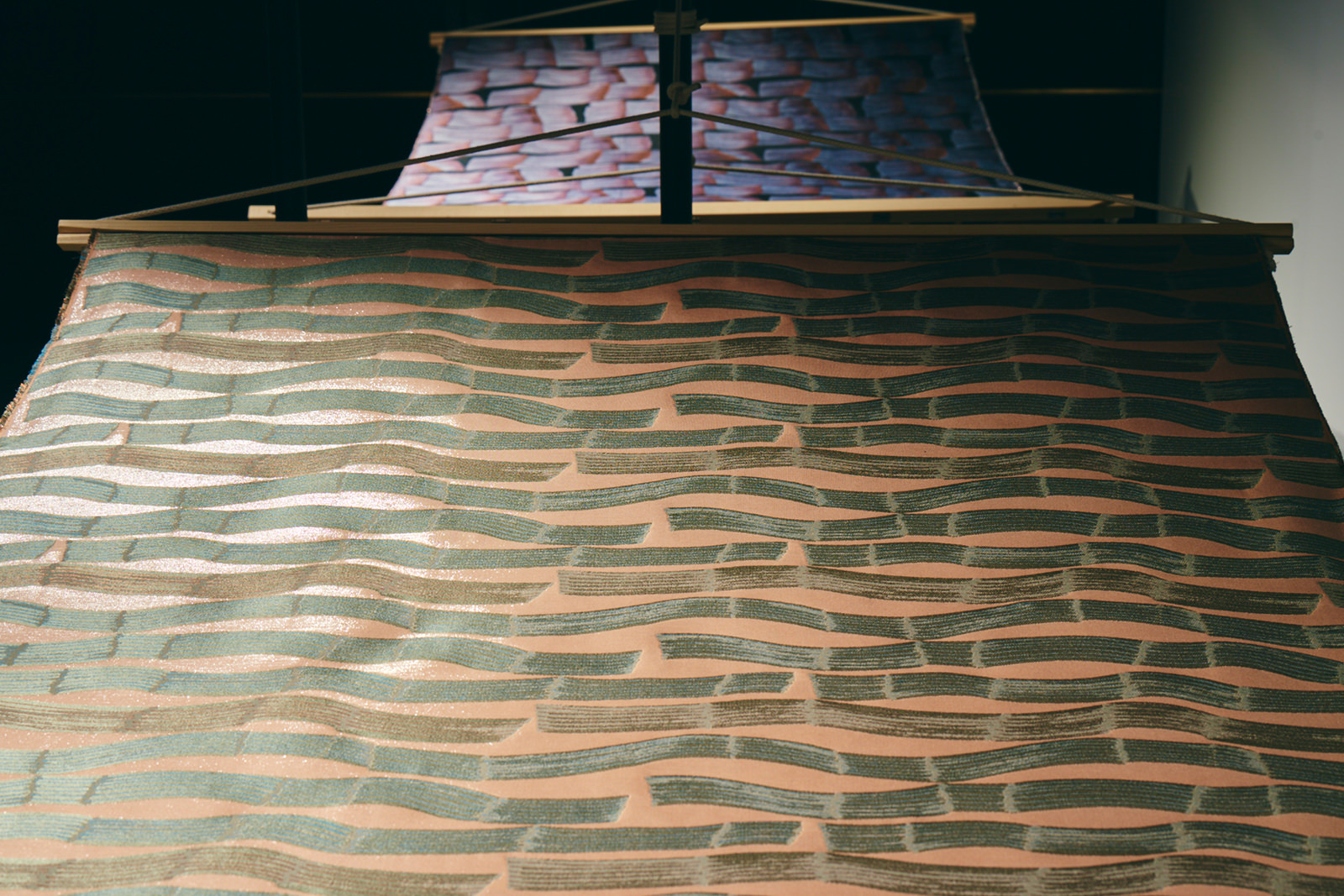 As a result, we achieved new color-themed textiles distinct from our previous collections, which had focused on three-dimensionality and structure. For the new collection, we reexamined foil — a material characteristic of Nishijin textile — and discovered the newly-found beauty in colors.
Through collaboration with creators with diverse backgrounds, we combine our creativity to produce innovative beauty — a borderless endeavor we will continue to pursue.